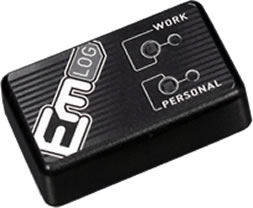 The IRS requires it. Your business requires it. We make it work by pressing a button
All for $149
Our GPS mileage tracker records where you go for work or personal based on either your normal work schedule (which you input) or when you press a button.
Your driving records are saved on the device itself, and can easily be copied onto your computer.
You never have to pay a monthly service fee to get your own records (or worry about someone else having your driving history).
You control your information – give the IRS proof of your work miles. If audited, just give the unit to the IRS agent, and they will know that your claimed miles are accurate.